Create. Visualize. Present.
ProVisual is a complete online 3D visualization studio you can use
anywhere, packed with unique features and intuitive creative tools.
Everything you need to create professional 3D visualizations online
We have created a professional online 3D visualizer that comes with a collection of pre-made 3D templates, a broad-based library of textures, materials, HDRI environments, backgrounds for a limitless creative process. Ready-to-use assets can be customized and fine tuned to make any visualization you can think of.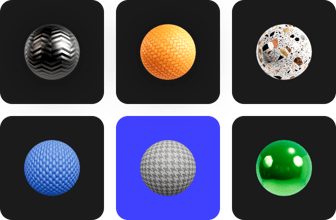 Material and textures library
Ready-to-use materials to make your visualizations look realistic and effectively conveying.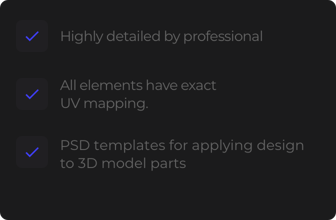 Highly detailed 3D models
Save time and use a ready-made library of high-quality 3D assets. No modelling required!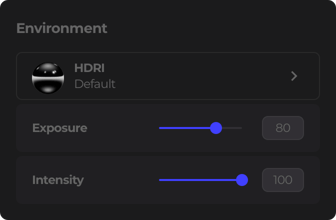 HDRI environment
Control the lighting to the fullest and enhance the impact of your visualization.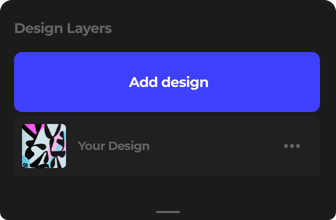 Design layers
Create multi-material and multi-layered designs to visualize complex items.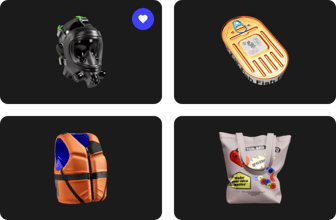 Templates
Every 3D model comes with a pre-made sample scene to help you get started.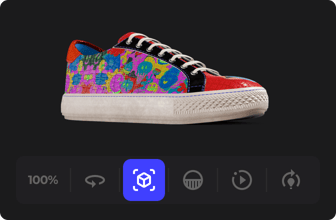 Camera control
Operate a 3D camera to capture the perfect shot of the object and get the best visuals.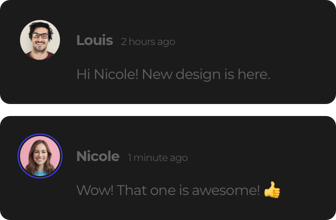 Collaborative work
Collaborate with your colleagues and meet common goals. Allow your clients interact with your 3D visuals.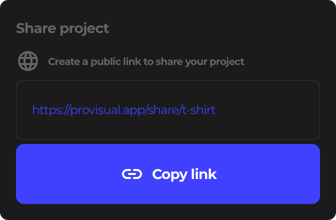 Project sharing
Share your interactive 3D visuals with your clients, team mates or the whole world in just one click.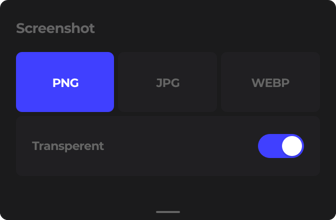 Image export
Save your visualization as a high-resolution image with or without transparency.
Why ProVisual? How to use
the Online 3D Visualizer?
ProVisual is an online 3D visualization app that is superior to other flat PSD mockup generators or tools. This is an incredible web-app that you can use to unleash your creativity. Instead of just adding a static photo, it provides an endless room for creativity with a range of options for customizing materials, textures, lighting, and surroundings. With ProVisual, you can easily generate ideas and organize collaborative work with your team or clients. No special skills or software are required!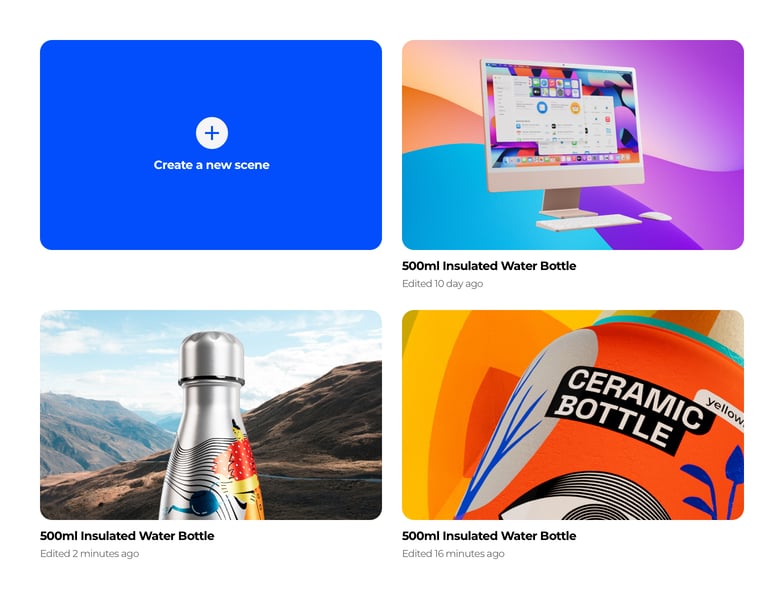 1. Get started in a second
To get started creating your first 3D visualization, simply sign up for free. Explore different 3D models and learn about all the available features like customizing materials, adjusting lighting, designing layers, and more.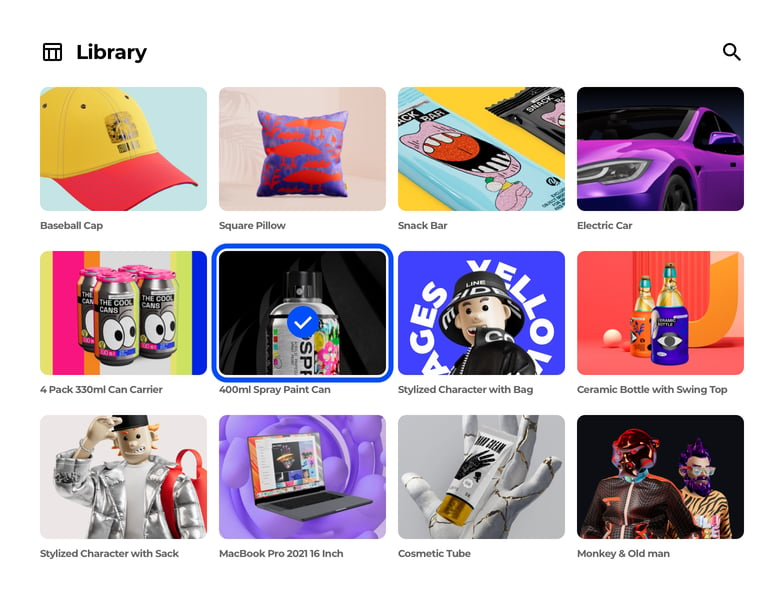 2. Pick one of our 3D templates
To speed up the visualization process, you can choose from a variety of pre-made 3D templates. From packaging and devices to clothing and stylized characters, these templates offer an easy way to see what the 3D visualizer can do and generate new ideas for you and your team.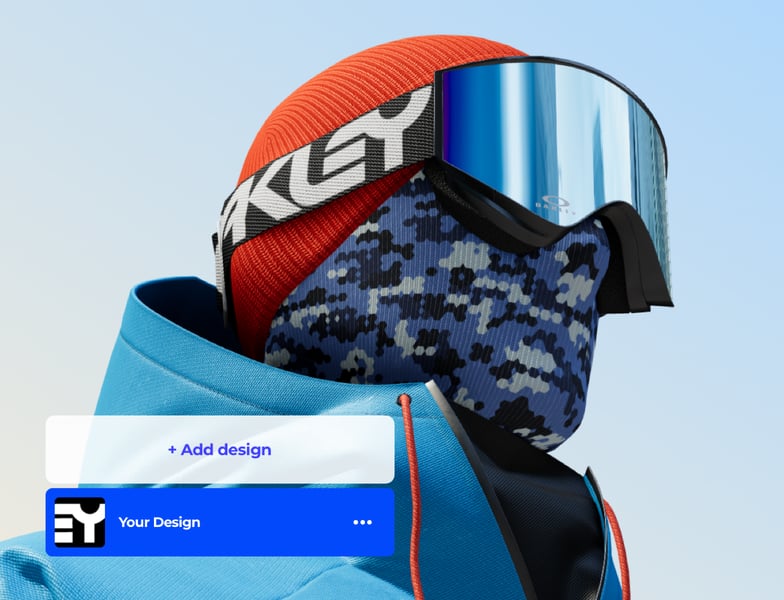 3. Add your design to the 3D model online
To use your design with a 3D model, simply add it to the pre-made template. Upload this template to the Design Layer and then apply it to the 3D model. You'll see how seamlessly the design integrates with the model, providing a detalization and quality that flat PSD mockups cannot compete with.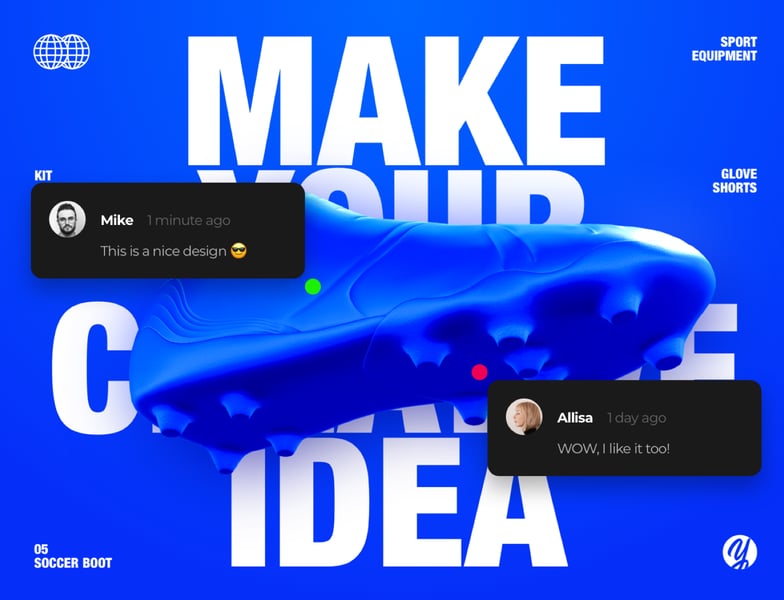 4. Show your visualizations to others
You can share your interactive 3D visualization on social media as well as with your colleagues and clients. Send private or public links and collaborate by commenting and editing the project together. Introduce your clients and colleagues to an innovative visualizing experience with ProVisual.
Save your images in different angles and formats, such as JPG, PNG, and WebP
Export high-resolution images in popular formats WebP, PNG, and JPG with or without transparency. Choose any size you want, customize the quality, exposure, brightness, contrast, and transparency. Use it on the web or in print.
The Online ProVisual app has changed the game of 3D visualizations – no one ever predicted this breakthrough!

Creative concepts - yes! Unbelievable ideas - sure! ProVisual is the most creative app we have used in our entire history☝️You can create the most stunning 3D visualizations. Setting materials, fabric, wood, etc., scaling the texture! All this helps you get the unbelievable result. Your clients will wowed!

ProVisual has been a game-changer for us in terms of being able to view and present our designs from various angles. With regular PSD mockups, it can be difficult or time-consuming to get a 360˚ sense of how the design looks. ProVisual makes it easy to choose any perspective and gives us and our clients a more accurate representation of our work.

We sell online t-shirts with creative prints. Before, we used PSD mockups to show the design, but it was inconvenient because we could only get one perspective. Now with ProVisual, we can create presentations from different angles and views, which makes it the coolest app for us. 😉 It's really helped us showcase our products in a more dynamic and realistic way.

Design Lead / Art Director
I'm the Art Director of a small creative design group, and my team is scattered all over the world. With ProVisual, we've been able to solve a major problem - team access. Now we can create unique visualizations as if we were all in the same place. You can share instant comments and feedbacks right where you edit your 3D visuals. It has really streamlined our process and helped us collaborate efficiently despite being far from each other. ✌️Yo!

My team does SMM marketing and we have a Graphic Designer in-house, but we used to outsource our 3D visualizations, which was inconvenient, time-consuming, and expensive. But now, we can do everything ourselves and save so much time – seriously, entire weeks, maybe even months. ProVisual had a huge impact on our design process, completely changed the way we create and present our ideas! 🥰

Packaging Manufacturer Company
Our company is a manufacturer of a plastic cosmetic packaging. ProVisual is an excellent addition to the implementation of our product packaging line. We offered our customers an interactive library of our products so that they can immediately adapt their design to the packaging we offer. And we also request custom packaging that is not presented on the ProVisual library. I highly recommend ProVisual web-app.
Get started for free with our selection of 3D templates
Start using ProVisual and you'll see that no special skills are needed to create professional visualizations. You can get high-quality results instantly, online, without any special software or PSD mockups.
Frequently Asked Questions